Bringing People Together Through the Performing Arts
Bringing People Together Through the Performing Arts
As a war veteran and former police officer, I come to the film and theatre arts with a unique background. Being a stage, film, and TV actor has been a great form of expression and catharsis for me. I have a passion for acting and most importantly—making a difference!
To this end, I have founded Warriors For Peace Theater, a 501(c)(3) non-profit. We are a collaboration of veterans and civilians who use the theater to provide healing for veterans, empower women, promote diversity in the arts, reach out to disenfranchised groups, and build bridges between communities in conflict. Art heals!
Enjoy the site,
Christopher Loverro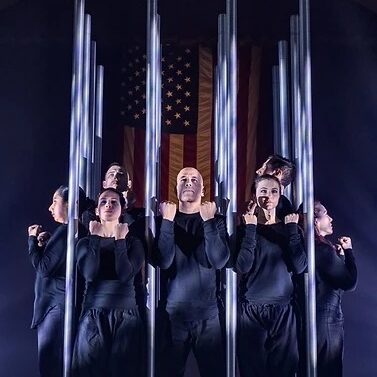 Brutus in Julius Caesar
The Hudson Theaters, Hollywood, CA. 

"... compelling, entertaining, and meaningful. It proves that full diversity, married to talent and experience, can make any piece of theater relevant and striking." "...the authenticity of the performances are for all to admire... this company is one to watch out for."   Stage and Cinema
Christopher Loverro Acting Reel
Julius Caesar, A2S1. Brutus Forum Speech
Julius Caesar Film Adaptation
Warriors For Peace Theatre Intro Video
"ART TRANSCENDS POLITICS AND BRINGS PEOPLE TOGETHER"
"Warriors For Peace Theatre has changed my life. Without it I don't think I'd be here right now." Anthony Simpson, Marine Corps Gunnery Sergeant, 4 combat tours in Afghanistan and Iraq.